New research data shows that as many as 14 percent of the members of the 117th US Congress are either immigrants or children of immigrants.
As published by the Pew Research Center, a US-based nonpartisan think tank, their new figures based on data from February 2021 shows a steady surge in diversity among members of Congress since the 110th US Congress in 2007.
From the Pew report: "Overall, there are 18 foreign-born members of the 117th Congress – 17 representatives and one senator, Mazie Hirono, D-Hawaii, who was born in Japan. At least 58 other members, including 42 in the House and 16 in the Senate, were born in the United States or its territories to at least one immigrant parent."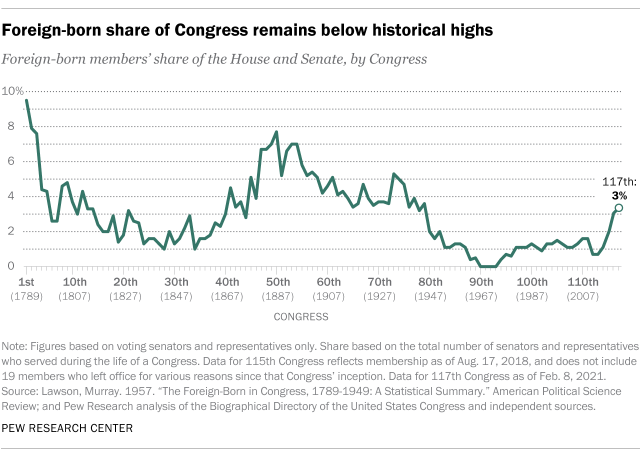 According to the Pew data, the largest number of immigrants or child of immigrants is centered in the Western states, with 35 lawmakers meeting either criterion. 16 in the Southern region of the U.S., 14 from the Northeast, and 11 from the Midwest.
Foreign Democratic lawmakers in the 117th US Congress include immigrants born in the Dominican Republic, Guatemala, India, Japan, Mexico, Poland, Somalia, South Korea, Ukraine, and Vietnam.
"Some lawmakers in the current Congress have achieved notable firsts," the Pew report states.
"Under the U.S. Constitution, an immigrant taking office in the House must be a U.S. citizen for seven years or more, age 25 or older and living in the state where they are elected. Nine years of citizenship are required to serve in the Senate, and the person must be 30 or older and live in the represented state when elected."
Photo: iStock