American think tank the Pew Research Center has released a report showing that monthly encounters between U.S. Border Patrol agents and migrants crossing into America through the U.S.-Mexico border is at near record highs.
The Pew report found that the number of monthly migrant encounters at the border had fallen dramatically to around 16,000 in 2020.
The number of encounters has since soared to more than 200,000 in late-2022 under the administration of the 46th POTUS. The number of monthly encounters are based on monthly data compiled by U.S. Customs and Border Protection.
Migrant encounters can be apprehensions or expulsions.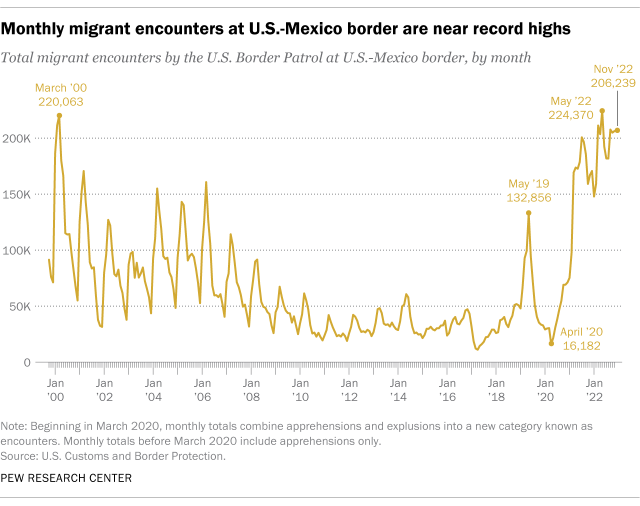 The report also found that the use of Title 42 has decreased since public health authorities got control of the COVID-19 pandemic.
"In the first months of the COVID-19 pandemic in the U.S., the Border Patrol relied heavily on Title 42 to expel most of the migrants it encountered at the border. But that pattern has shifted more recently under the Biden administration," according to the Pew report.
"In November 2022, about two-thirds of all migrant encounters (68%) ended in apprehension under Title 8, while around a third (32%) resulted in expulsion under Title 42."