According to a recent survey by the think tank Pew Research Center, many Americans believe that their country is one of the greatest nations in the world. Only about 23 percent of respondents, however, believed America is the single greatest country above all others.
"Differences exist by age and party," the Pew authors explained in their report. "Those ages 65 and older were the most likely to say the U.S. stands above all other countries (38%), while adults ages 18 to 29 were the least likely to say this (10%)."
Among those who express political beliefs, 38 percent of right-leaning or Republican voters believed that the U.S. stands above all other nations as the greatest. Only 12 percent of Democrats believe so.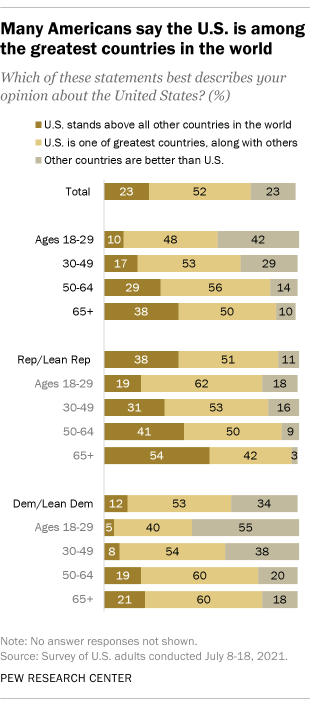 Additional findings by the Pew authors unveiled that around two-thirds of Americans believe the U.S. is less respected worldwide than in the past. A steady surge in Republicans contending such a notion was uncovered by the research team.
Moreover, the findings also indicated that about two-thirds of Americans, or 66 percent of respondents, believed that the country's openness to people from around the world is critical to the identity as a nation. Two-thirds of Americans also expressed confidence in the future of America.
Photo: Genealogy