A new survey conducted by the Pew Research Center showed the varying factors news readers consider when deciding if a news story is trustworthy.
According to the Pew report, many Americans consider the news organization itself when it comes to deciding if a news story can be trusted. As many 55 percent of survey respondents who stood by this belief were left-leaning voters, while 47 percent were right-leaning voters.
A majority of survey respondents, particularly left-leaning voters, also considered the sources cited in the news story when deciding on its trustworthiness.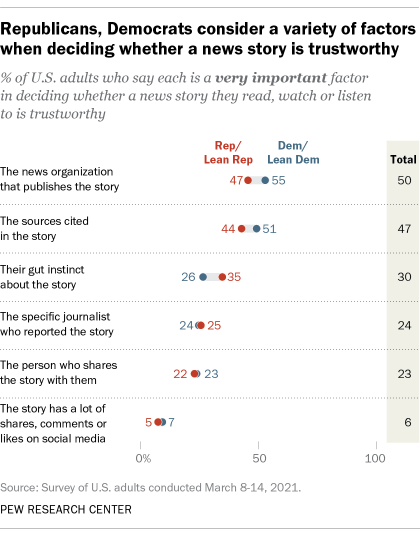 "Overall, broad majorities of U.S. adults say it is at least somewhat important to consider each of five surveyed factors when determining whether a news story is trustworthy or not: the news organization that publishes it (88%); the sources cited in it (86%); their gut instinct about it (77%); the person, if any, who shared it with them (68%); and the specific journalist who reported it (66%)," the Pew report states.
"Just 24% of adults say it's at least somewhat important to consider a sixth factor included in the survey: whether the story has a lot of shares, comments or likes on social media."
The survey was conducted among adult participants in the U.S. during mid-March 2021.
Photo: Press Association