In early-2021, the Pew Research Center, a US-based think tank, released new findings showcasing vast support among Americans for a more assertive stance with China on economic issues and human rights.
According to the Pew data, nearly 90 percent of American adult respondents in a survey expressed relatively negative views toward China, perceived as a competitor rather than an ally.
The same survey also showed strong advocation for the promoting of human rights and resolution to economic issues.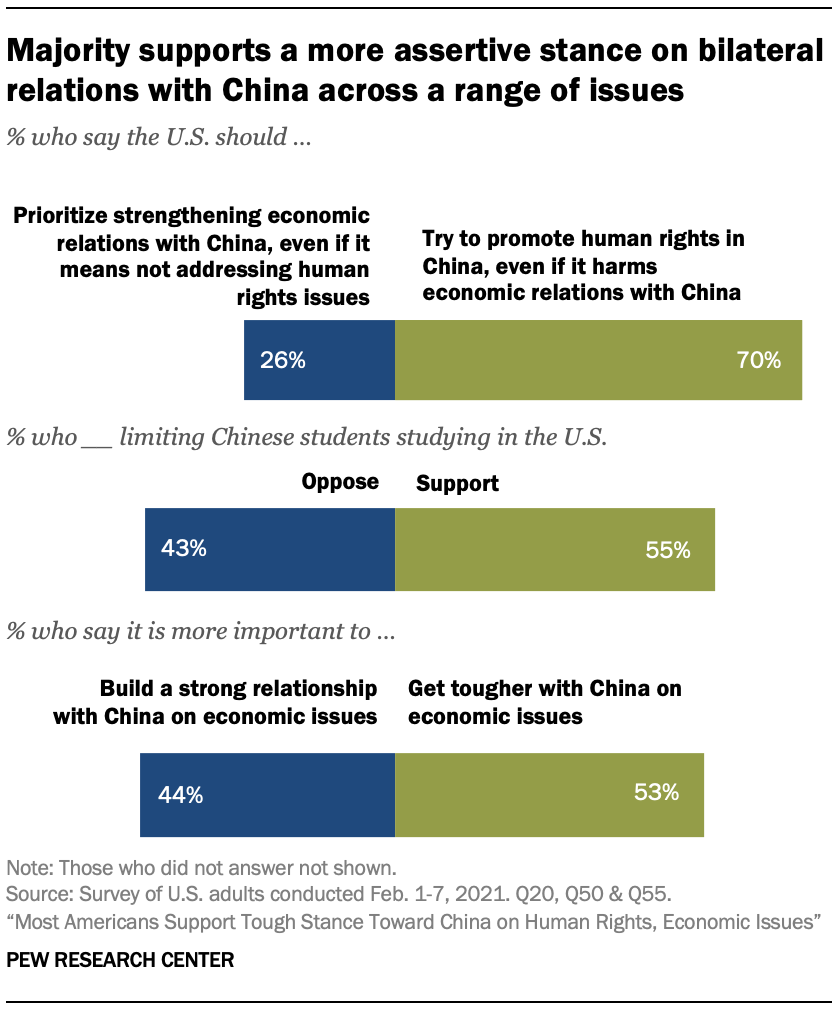 "Today, 67% of Americans have "cold" feelings toward China on a "feeling thermometer," giving the country a rating of less than 50 on a 0 to 100 scale. This is up from just 46% who said the same in 2018," the Pew authors stated in their report.
"The intensity of these negative feelings has also increased: The share who say they have "very cold" feelings toward China (0-24 on the same scale) has roughly doubled from 23% to 47%."
Among the top issues of concern for Americans are human rights, economic issues, cyber threats, its growing military power, tensions with Hong Kong, and generally negative adjectives.
"As President Biden seeks to navigate this tumultuous relationship, few Americans put much stock in his Chinese counterpart, President Xi Jinping," the Pew report determined. "Only 15% have confidence in Xi to do the right thing regarding world affairs, whereas 82% do not – including 43% who have no confidence in him at all."
Photo: Mark Schiefelbein