With Nancy Pelosi securing her re-election as Speaker of the U.S. House of Representatives, and the inception of America's first woman President of the Senate, American politics has become a safe haven for promising leaders who were once critically underrepresented.
In the 117th Congress, comprised of both the House of Representatives and the Senate, women now occupy more than 25 percent of seats, a landmark achievement in American political history.
According to data by the Pew Research Center, the U.S. House of Representatives experienced a surge of seats occupied by female Republican and Democratic members, starting at the turn of the 21st century. But that number reached record heights just in recent years.
"Counting both the House of Representatives and the Senate, 144 of 539 seats – or 27% – are held by women," the Pew authors wrote in their report. "That represents a 50% increase from the 96 women who were serving in the 112th Congress a decade ago, though it remains far below the female share of the overall U.S. population."
"A record 120 women are serving in the newly elected House, accounting for 27% of the total. In the Senate, women hold 24 of 100 seats, one fewer than the record number of seats they held in the last Congress," the Pew authors also stated.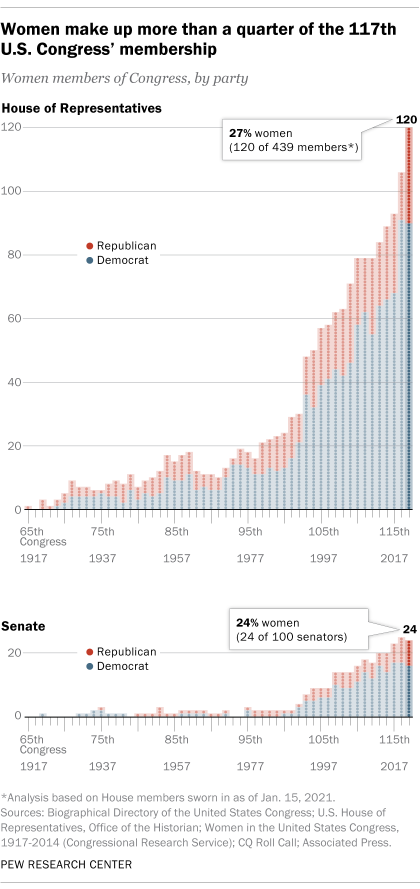 The Pew Research Center is a US-based nonpartisan think tank devoted to public opinion polling, demographic analysis, and social science research.
Photo: Getty Images