On the social networking site Twitter, the number of public posts using the #BlackLivesMatter hashtag surged to record levels amid an array of social demonstrations, protesting the death of a 46-year-old Minnesota resident named George Floyd.
According to Pew Research Center, a thorough analysis of public tweets from May 26 to June 7, 2020 showed that the #BlackLivesMatter hashtag was mentioned more than 47 million times on Twitter. The sudden surge of tweets was monumental and highlighted purported corruption and criminality exhibited by local government employees tasked with enforcing the law.
On the day after the tragic death of the Minnesota resident, nearly 218,000 tweets mentioning the hashtag were measured on Twitter. The hashtag surpassed 1 million on May 27th, as social demonstrations rocked the city of Minneapolis, where the renowned incident occurred. Other countries across the globe participated in protests denouncing racial disparities.
The following day, on May 28th, the #BlackLivesMatter hashtag reached over 8 million tweets in a single day, showcasing the extremely high volume of support for the global movement.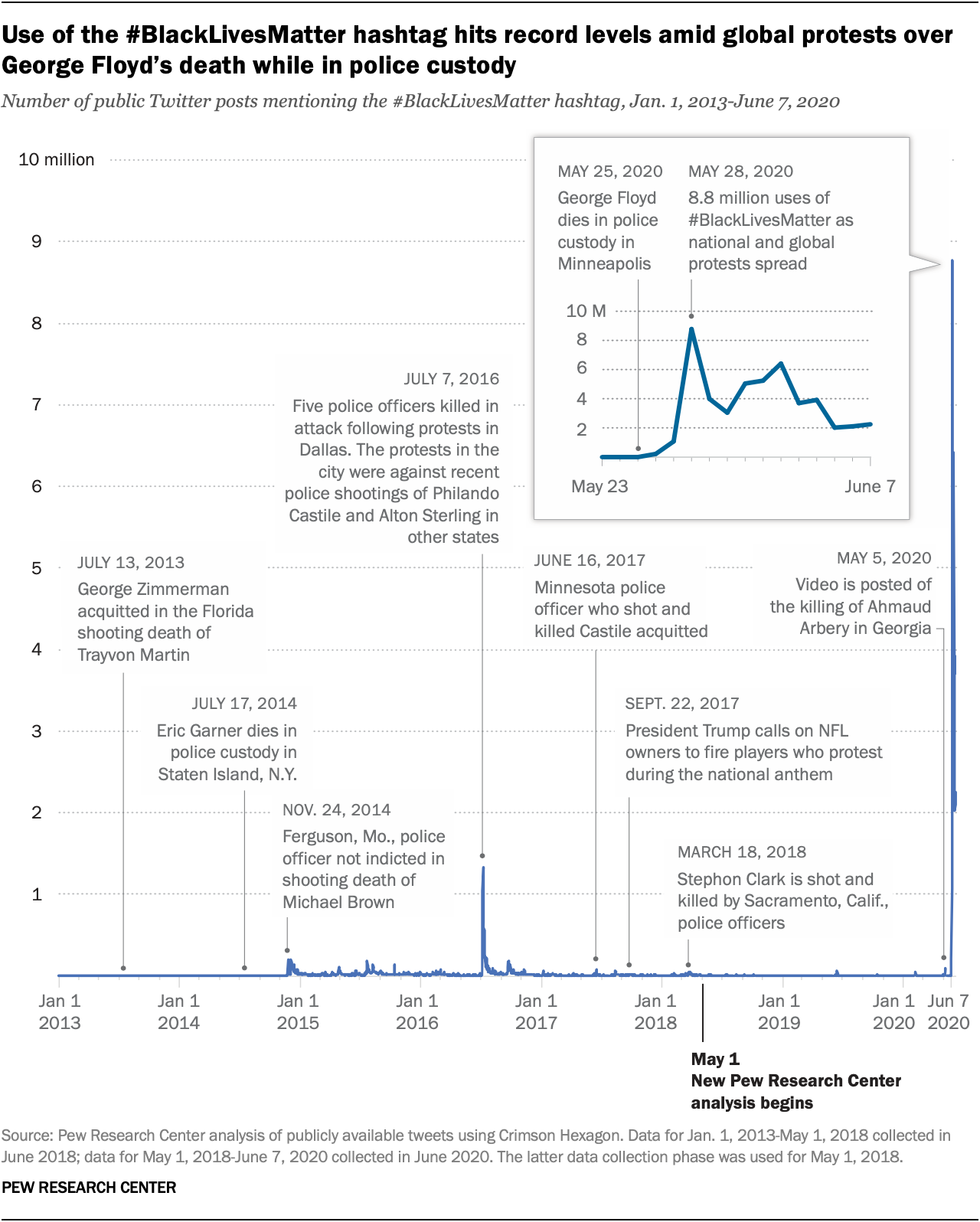 Analysis from the Pew Research team also measured the extent of virality among other instances of racial disparities and controversial encounters over the past several years, all of which have utilized the same hashtag.
Pew Research Center is a US-based nonpartisan think tank devoted to public opinion polling, demographic analysis, and social science research.
Photo: Shutterstock