Amid growing concern of how local officials are responding to the global pandemic caused by SARS-CoV-2, a new report by Siena College Research Institute says New York's Governor Andrew Cuomo has surged remarkably in polls, showcasing high favorability.
According to the Siena College Poll, most New Yorkers are in favor of the left-leaning leader of New York, with 77 percent overall approval ratings, an increase from 71 percent in the past month.
In the poll, it was determined that by a percent margin of 78-16, Cuomo is considered to be more trustworthy than the 45th President of the United States (POTUS) in deciding when to re-open the state of New York.
Moreover, for the first time in over half a decade, more Republicans are in accordance with measures taken by Cuomo to inhibit the economic destruction caused by the new coronavirus strain.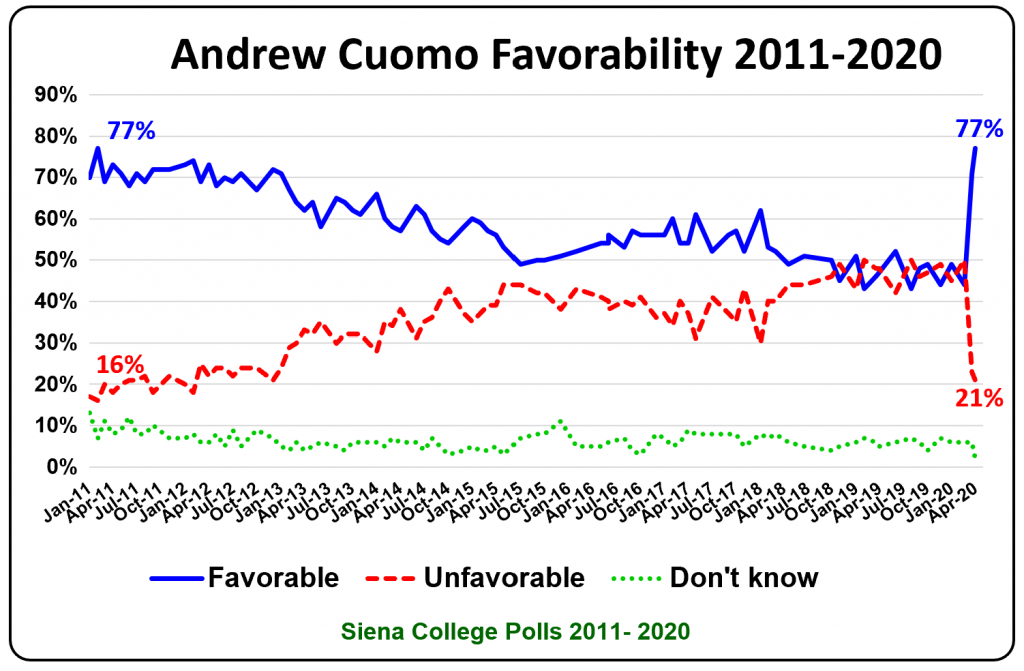 "Mired in middling poll numbers for the last two years, Cuomo is feeling the love from New Yorkers of all stripes in year three of his third term, and his first global pandemic," said Steven Greenberg, a pollster at Siena College.
"He is viewed favorably by 90 percent of Democrats, 73 percent of independents and 53 percent of Republicans, his first time favorable with Republicans in more than six years."
In March, during the early wake of the global pandemic, POTUS touted Cuomo as the better candidate for the highest office on the land than former Vice President Joseph Biden.
"I wouldn't mind running against Andrew," said POTUS. "I've known Andrew for a long time. I wouldn't mind that, but I'll be honest, I think he'd be a better candidate."
Photo: Getty Images