As the 45th President of the United States began his first term in federal office, an increasing number of Americans have instilled muggish distrust toward China, a surge that's been on the rise since the 43rd sitting president left his capacity.
In a recent study, released online by the US-based think tank Pew Research Center, distrust toward China has reached new heights not seen before in recent memory and the cause of it all is believed to be the SARS-CoV-2 outbreak.
According to the Pew Research team, an estimated two-thirds of American adults share unfavorable views of China, a surge of close to 20 percent since the 45th sitting president first occupied the oval office.
For many Americans, distrustful views of the Chinese leader have also increased substantially.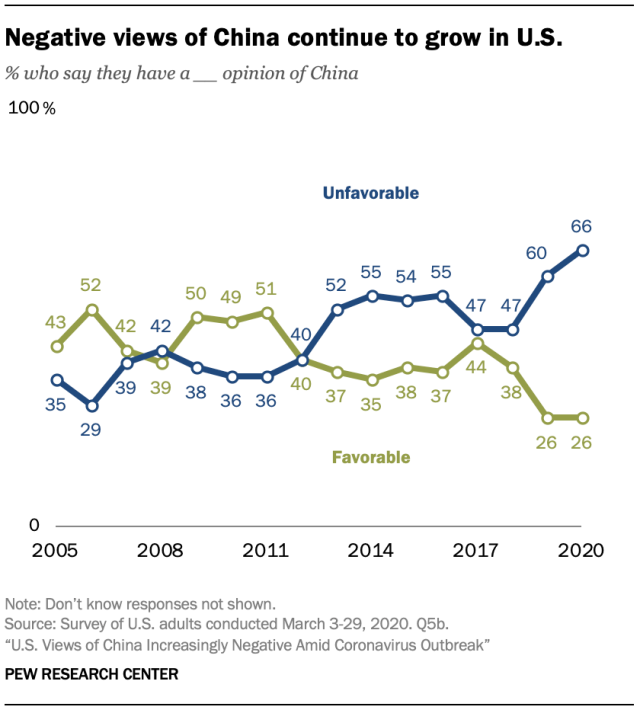 In the survey, the majority of American respondents expressed doubts in the Chinese leader's role as a global leader, depicting unfavorable views of the Asian nation and perceiving their nation's influence and power as a major threat.
Among the issues worrying Americans the most include human rights policies and environmental degradation, the Pew Research team found.
"Many of these issues play a role in how the public views China more broadly: Those who see the China-related topics included in the study as a serious problem generally have less favorable views of China overall," the Pew Research findings read.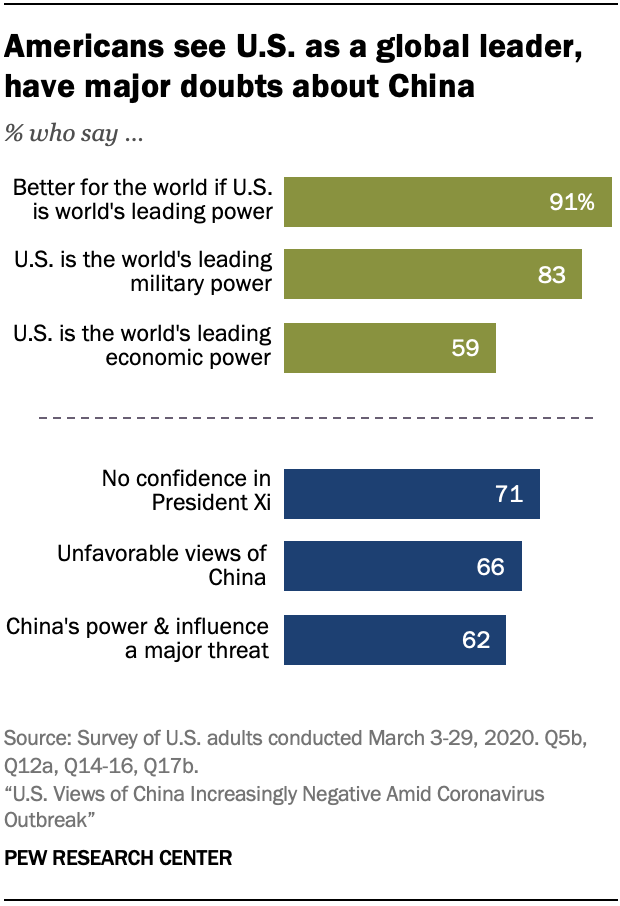 Moreover, Republican-leaning supporters are more likely than Democratic-leaning voters to exhibit distrust or unfavorable judgment toward China, especially in the wake of cybersecurity threats and economic disparities.
"Republicans are more likely than Democrats to see the United States outpacing China as the world's leading economic power as well as the world's top military. And GOP supporters almost universally say it is better that the world be led by the U.S.," the Pew Research survey determined.
"Still, negative views of China increased slightly among Democrats this year, so partisans of both stripes are now largely negative toward the superpower. In fact, after seeing large increases in negative views of China from 2018 to 2019, both parties registered their most unfavorable opinions to date in 2020."
Photo: iStock