A survey released by the Pew Research Center has found that only few Venezuelans trust their national government.
The survey data, gathered from September to December 2018, indicated a nation-wide distrust in government regardless if the leader is the interim president Juan Guaidó or Nicolas Maduro.
According to the findings, about a third of Venezuelans have trust in their government.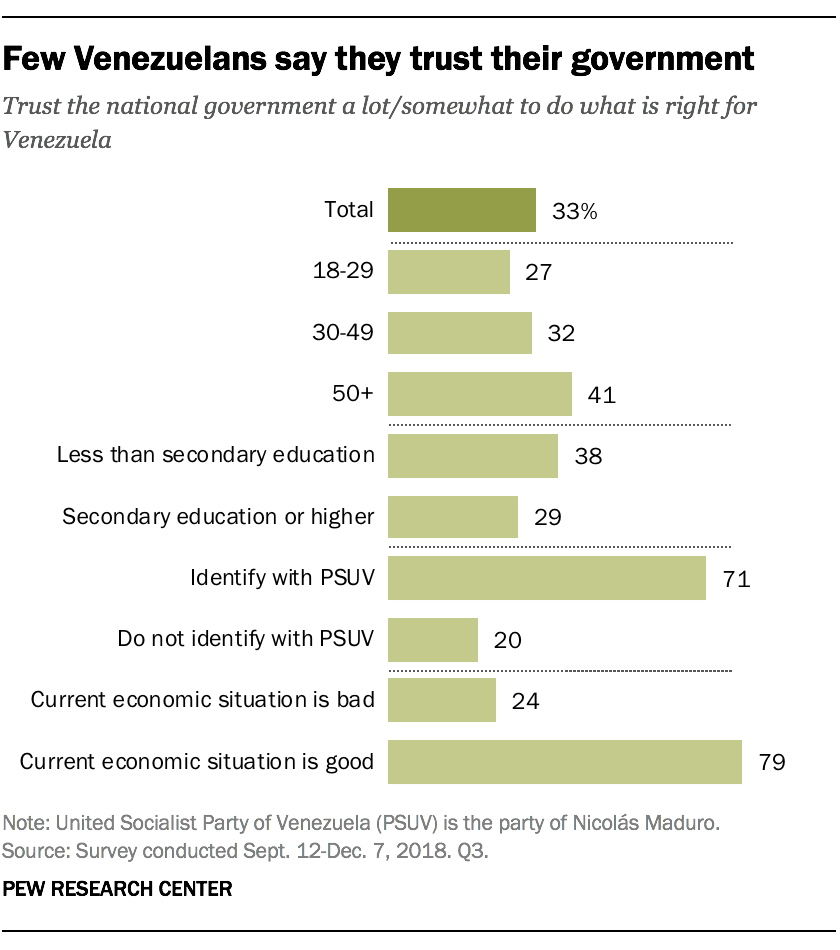 "Younger Venezuelans and those with higher levels of education are slightly less likely to trust the government. Partisan differences are particularly stark," the Pew report found.
"Since Maduro took office in 2013, Venezuelans' evaluations of their national economy have worsened. Those ages 18 to 29 (86%) are slightly more likely than people 50 and older to say the economy is in poor shape (75%)."
The Pew data also determined, "A majority of Venezuelans (61%) also agree that their standard of living now is worse than what their parents experienced at a similar point in their own lives, including 41% who say it's much worse. Again, these evaluations are relatively consistent across age, sex and educational groupings."